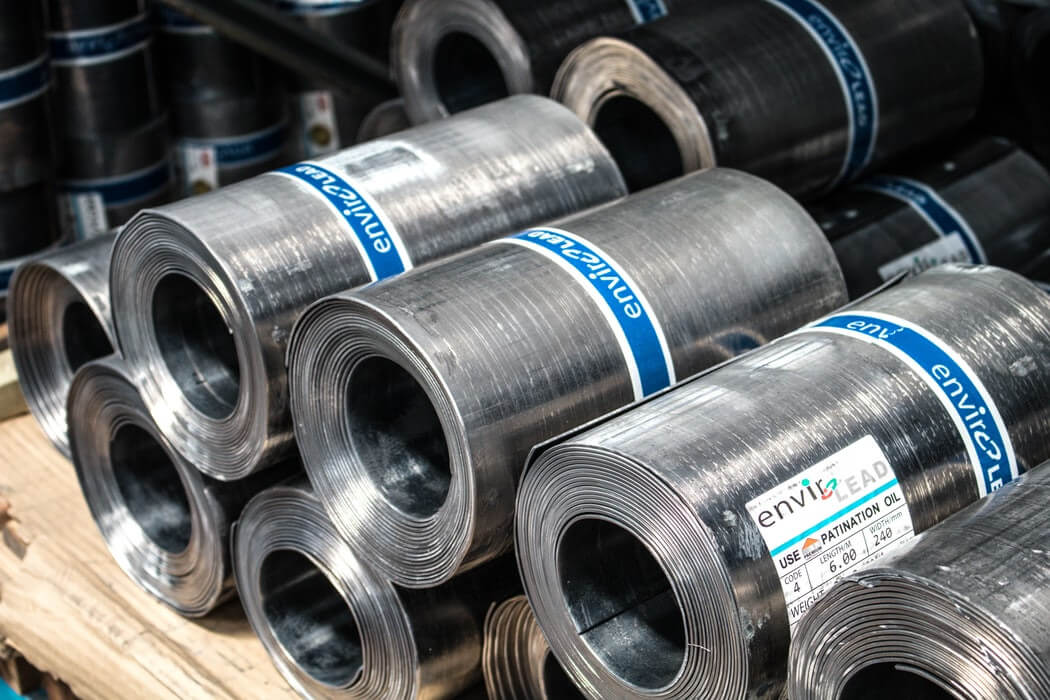 How effective protection against counterfeit products can strengthen customer loyalty and generate market growth
Product and brand piracy are a problem in the steel industry, especially in the export business – effective solutions are needed to protect customers and manufacturers. Overall, German companies across all sectors suffer economic damage of up to 60 billion euros from product and brand piracy – and the trend is rising (EUIPO 2019). In the steel industry, high-quality steel products are particularly affected by product piracy due to high margins – experts estimate the damage to steel manufacturers to be in the billions. With regard to this problem, the following questions should be answered here: Why should steel manufacturers stop product counterfeiting? How are product counterfeits possible and are the currently applied methods of combating them sufficient? What could be a concrete approach to prevent counterfeiting?
Product counterfeiting undermines the quality promise of steel manufacturers, thus weakening customer confidence (SAAC 2020a) and represents lost sales for manufacturers. Product traceability along the supply chain is currently lacking so that manufacturers and customers alike are not protected from economic damage and environmental damage may occur. By eliminating counterfeiting, manufacturers could increase customer confidence and generate market growth. The customer's decision to buy a specific quality product is also a specific decision for a brand product from the selected manufacturer. If counterfeit products now find a practical application and fail to meet quality and safety standards (e.g. strength, quality controls, corrosion resistance) (BUTTING 2020), the customer will in future fall back on goods from the competition, without the manufacturer being to blame, or in most cases not even knowing about it. Under certain circumstances there may even be a risk to persons during processing. The reputation of the manufacturer can be considerably damaged by a defect. In addition, the manufacturer suffers economic damage in the form of loss of sales. It can be assumed that the buyer originally wanted to buy the real product and would have been willing to pay the manufacturer's price. This is therefore a potentially realizable turnover respectively market growth for the manufacturer, if the counterfeiting could be stopped. Another negative effect: counterfeit products can have a harmful impact on the environment. In many cases, the materials used, such as steel pipes, carry substances that are harmful to the environment and can cause significant environmental damage if they leak (SAAC 2020a).
Reasons for the susceptibility of steel products to counterfeiting include the fact that there is currently no technical solution for tracking products that are processed and possibly cut up on their way to the final processor. This lack of transparency over the route of a product to the end of the supply chain as well as a lack of an effective protection mechanism of certificates of authenticity. An effective mechanism is needed to significantly improve the counterfeit protection of products. Currently, there is no procedure for collecting data from the supply chain and tracking products to ensure end-to-end transparency. With regard to protective mechanisms, there are efforts to physically mark or check products or to prove authenticity with test certificates.
Currently applied physical approaches to combat counterfeiting are very costly, ineffective and inefficient in terms of resource use. Three of the currently applied methods include chemical analyses, anonymous on-site testing or the use of special paint to identify the products. One example of the fact that these measures are not consistently effective is shown by the seizure of four containers with a total of 82 tons of counterfeit steel pipes in the United Arab Emirates in 2018 (European Commission 2018). The pipes were originally planned for use in gas processing plants in India (SAAC 2020b).
Another approach is to protect goods with certificates of authenticity (inspection documents). However, manipulation is possible by means of paper-based inspection documents or in the form of PDF documents, whereby counterfeit goods can be sold as branded goods. Currently, it is common practice to pass on original inspection documents when selling goods. However, since these are not adjusted for each transaction, the certificates can be duplicated, and more goods can be sold than the quantity originally delivered. Inferior quality steel from Asia is often used as a gap filler. PDF documents can be manipulated with suitable image processing software. This means that it is not possible for the buyer to trace or recognize whether the goods come from Germany as stated or whether the quality actually meets the requirements, unless a physical inspection of the goods is carried out. The manufacturer itself has hardly any chance to learn of any manipulation of the inspection documents.
The requirement for a solution approach includes an effective procedure for the protection against counterfeiting of products and inspection documents and, ideally, product traceability so that counterfeits can be located. An intelligent solution for a transparent supply chain with forgery-proof test certificates is provided by ETIV-System GmbH from Cologne. ETIV-System offers an end-to-end verification system for inspection documents via a web-based platform that can be used by manufacturers and users without any IT effort. The original inspection documents are stored in the system and automatically read out. This data is transferred to the ETIV system certificate (digital test certificate). The original certificate is now linked to the new, digital certificate from ETIV-System and cannot be manipulated. ETIV-System forwards the inspection documents with each transaction and adds current data such as the current certificate history. With each transaction, the previously existing digital certificate is invalidated, and two new, individual digital certificates are created for seller and buyer. The buyer receives a certificate for the amount he/she purchased, and the seller receives a certificate with his/her own remaining balance. When added together, the specified quantities along the sales chain never exceed the quantity of the manufacturer's original certificate. The protection of the test certificates against manipulation and misuse can enable closer customer loyalty by guaranteeing quality, service and good supply availability. In addition, the use of this secure procedure can lead to market growth by realizing sales potential.
References:
Amt der Europäischen Union für geistiges Eigentum (EUIPO 2019): Durch Fälschungen entgehen 11 bedeutenden Branchen in der EU jährlich Einnahmen von bis zu 60 Mrd. EUR, 6. Juni 2019, verfügbar unter: https://euipo.europa.eu/tunnel-web/secure/webdav/guest/document_library/observatory/documents/reports/2019_Status_Report_on_IPR_infringement/2019_Status_Report_on_IPR_infringement_pr_germany.pdf (abgerufen am 20.04.2020)
European Commission – European anti-fraud office (European Commission 2020): Seizure of counterfeit steel pipes in the United Arab Emirates – 24 June 2018, verfügbar unter: https://ec.europa.eu/anti-fraud/media-corner/multimedia-library/photos/12-07-2018_en (abgerufen am 20.04.2020)
H. Butting GmbH & Co. KG (BUTTING2020): Counterfeit is a fraud, verfügbar unter: https://fight-fake.org/materials/17 (abgerufen am 20.04.2020)
Steel alliance against counterfeiting (SAAC 2020a): Fake products – Issue of reputation, verfügbar unter: https://fight-fake.org/safety/5 (abgerufen am 20.04.2020)
Steel alliance against counterfeiting (SAAC 2020b): Major seizure of counterfeit steel pipes in the UAE, verfügbar unter: https://fight-fake.org/news/15 (abgerufen am 20.04.2020)